Welcome to the Avicus Wiki


Avicus is a small Minecraft PvP network, maintained by keenanjt. The server was relaunched on November 2, 2013. Before it was called MCZone. The server prides itself on the originality of its minigames, which all are developed in-house. Also, it has a lively and active community, centred around the forums which is a place to discuss live on server, updates, creations and other topics. Our staff are duty bound to be friendly, fair and neutral, when solving disputes.
This August has brought up to Avicus brand new Atlas Update, which changes everything and adds new minigames and maps. Also Avicus attracts players and teams because of its regular well organized tournaments.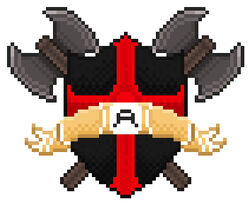 MC Zone
MC Zone was founded, created, coded, currently maintained and administered by Funkystudios. He started his first server back in August of 2011. This server was founded by the name of "TerraScape" and became increasingly popular, but experienced a decline in popularity as more servers arose and created greater competition. After openning it to the public Funky changed Terrascape from a creative server to a survival PVE server. Eventually it became a faction pvp server after Minecraft was officially released in November of 2011. 
To support TerraScape's monthly server costs donations were encouraged and "Hunger Games" server was created, that was very popular at the time. It was often filled with players. Again, servers experienced another decline in popularity. Terrascape declined to 0 players during the summer of 2012. It was shutdown in August. More hunger games servers popped up offering different and new ways to play the game.
And, like most Minecraft servers do, Funky posted the server on Planet Minecraft to gain popularity. It started to max out the player count when devs added a variety of new kits and eventually purchased a virtual private server to host 4 HG servers on. Then game statistics tracking was added within a week of the server expansion. With this new addition, player count started to max out once again. More servers were added and players were satisfied.
The same time, Funky developed a plugin that would run the popular minigame, "The Walls". Starting with one walls server, he eventually added two more as this game became the most popular out of the three that he had started. It was the first server hosting the walls on an automatic basis without interruptions. Users poured into MC Zone as we added more and more servers.
The server was created, people loved it, and after a couple months that server or game became less popular causing starting a new server. People literally forgot about the old games that they used to love. MC Zone was made to become a link between all of the gaming servers, which were developed earlier.
MC Zone reached 500 concurrent players within 2 months of starting, and 1000 players within 2 1/2 months of starting it. Months after MC Zone's creation, minigames such as Sky Wars, Survival Games, and Nexus were added. So server hosted seven minigames with a total capacity of more than 3000 players. 
mc-hg.org - The first server, the one that started it all. It was just simply a Hunger Games server.
mc.walls.co - This was a simple server, you'd join and it would put you in a walls game! No lobby.
skywars.co - This was when the first lobby was introduced. It was a small stone brick island floating in the void, one person per lobby. It had 4 minigames, The Walls, Skywars, Nexus, and Nebula.
mczone.co - A large, multiplayer server, it included pets in the lobby. It also added new minigames. Now, we had; Nebula, Nexus, Ghost Squadron, The Walls, Skywars, Survival Games, Hunger Games, and who could forget the Parkour that never came. Also introduced: Pets in the lobby, online forums, purchasable ranks.
avic.us - Modern adress of our server.